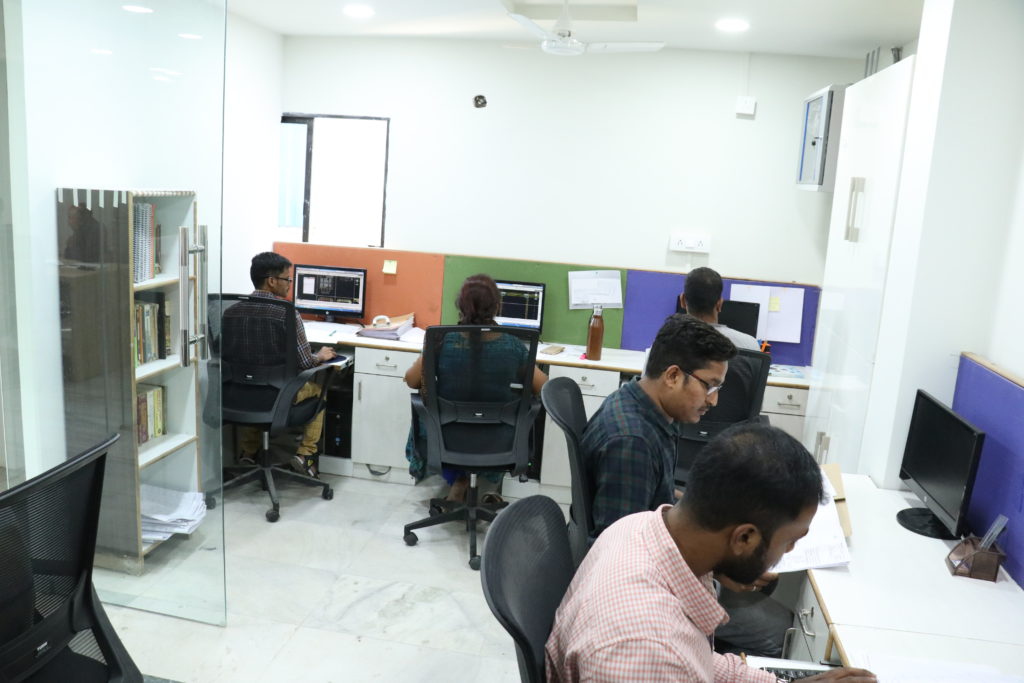 This course is mainly designed for Civil Engineering graduates who are interested in the Structures and students who aspire to become Structural designers. It deals with complete real time structural designs of Buildings, Many students may have desire to learn the design of buildings from the Real time experts So, Omega cadd is offering the internship course in Structural Engineering domain where a Student would not only learn how to Perform the design of Real time structures but also they will have 100% confidence that they can do it by themselves when this course is completed at Omegacadd.
To become master in Structural Engineering, one should have a sound knowledge of Structural Analysis and Design of RCC Structures and also Design of Steel Structures subjects. But many of students without the basic knowledge on these subjects are aspirants to become Structural Designers. And for this sake of completeness, Omega cadd is conducting academic classes for some necessary topics for the above specified subjects.
Pre requisites for Internship: Basic knowledge of structural engineering subjects and strong desire is required.
Syllabus Covered in this Course
There will be four main modules in this Internship programme:

Manual Concepts on Structural Analysis and Design classes.

Software's used to perform the Structural Analysis and Design (Etabs/Safe, Staad pro, Strap)

Training on Preparation of Structural Drawings (Good for Construction Drawings).

Training on Live Projects for at least 3 different projects.
PART 1 FOR MANUAL CONCEPTS OF ANALYSIS AND DESIGN
Analysis
Concepts of Statically Determinate and Statically Indeterminate Structures.

Basic concepts of Bending moments, Shear force, Torsion and Axial forces in Structural members Beams and Columns.

Problems sessions on solving of Statically Indeterminate Frame by Displacement methods and Calculation of Deflection in beams.
Design
Introduction to RCC members
Introduction to Materials
Different methods to design of RCC members
Concept of Working Stress method
Limit State method
LIMIT STATE OF COLLAPSE: FLEXURE
Design of Flexural members (Bending members)
Design of Doubly reinforced members
Design for Shear and Torsion
Design of Slabs and Staircases
LIMIT STATE OF COLLAPSE: COMPRESSION
Design of Soil Retaining structures – Retaining walls.
PART- 2 SYLLABUS FOR ETABS
MODULE 1: Modelling of Frame
Understanding the Architect plan

Locating the columns and Beam Framing for the given Architect Plan

Working with grids

Defining and assigning the material properties, Cross section dimensions of skeletal elements like beams and columns

Defining and assigning the spatial elements like slabs and walls

Concept of Moment release and assigning the moment releases

Assigning Boundary conditions to Frame at base level.
MODULE 2: LOADS
Defining load cases (Gravity loads, Wind loads and Seismic loads)

Assigning the loads to the model

Defining the load combinations as per IS Codal provisions
MODULE 3: ANALYSIS
To check displacements for serviceability load conditions

To check stress in terms of Bending moments, Shear forces, Axial loads, Twisting moments

Tabulated results for Internal Force resultants for Gravity loads, wind loads and Seismic loads

Graphical story forces, Base shear and Story drift for Wind and Seismic loads

Manual calculations for Base shear by using IS 1893-2002/16
MODULE 4: DESIGN
Design of structural members of beams, columns will be performed for applied Gravity and Lateral loads.
ADVANCED TOPICS COVERED IN THIS COURSE
Flat slabs analysis and design.

Shear walls

Dynamic analysis: Response spectrum and Time History analysis.
Training by Industry Experts
Certification after Course Completion
100% Placement Assistance
Private and Group Sessions
I took ETABS/STRAP/STADPRO courses in OMEGACADD. Where I learned Static and Dynamic Analysis of building (RCC). I already learned all those things

lokesh kumar
Presently I am working in as reputed structure consultants in Delhi as a Structure Engineer. I gained skills of analysis and design

Karthikeya Jashwanth
I took the STADPRO/RCC Detailing /Quantity surveying courses in OMEGACADD. Comparing to other institute here we are discussing about live project problems

Aman Syed