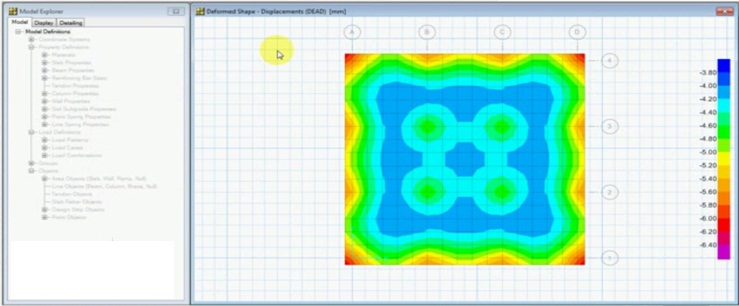 SAP 2000 course is among the top structural engineering software used by Civil Engineers. For the analysis and design of structural systems ranging from basic to advance, 2d to 3d, simplex to complex geometry.
With SAP 2000 you can develop a computational building model with different kinds of materials cross-sectional dimensions of various structural members like columns, beams, trusses, etc, gives you accurate and precise ready to use reports and output presentable results.
Advanced analytical techniques allow for step by step large deformation analysis Eigen and Ritz analysis based on stiffness of non linear cases, cable analysis, material non linear analysis with fiber hingers multi layered nonlinear shell element, building analysis progressive collapse analysis, energy method for drift control, velocity dependent dampers base isolates, Support plasticity and non linear segmental construction analysis. Non linear analysis can be static and/ or time history with options for FNA, non linear time history dynamic analysis and direct integration.
From a simple small 2D Static frame analysis to a large complex 3D non linear dynamic analysis, SAP 2000 is the easiest, most productive solution for structural analysis and design needs.
Working Professionals/M.tech. Graduates/Graduates engaged in research work who want to make their carrier in structural analysis and design.
Training by Industry Experts
Certification after Course Completion
100% Placement Assistance
Private and Group Sessions
I took ETABS/STRAP/STADPRO courses in OMEGACADD. Where I learned Static and Dynamic Analysis of building (RCC). I already learned all those things

lokesh kumar
Presently I am working in as reputed structure consultants in Delhi as a Structure Engineer. I gained skills of analysis and design

Karthikeya Jashwanth
I took the STADPRO/RCC Detailing /Quantity surveying courses in OMEGACADD. Comparing to other institute here we are discussing about live project problems

Aman Syed